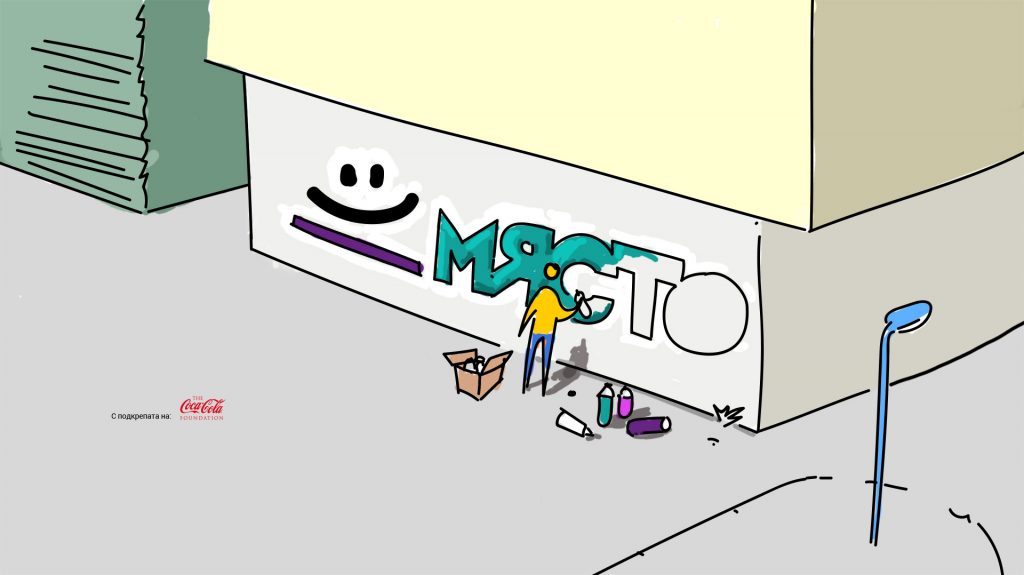 The Spot/_Място is the first of its kind Placemaking project in Bulgaria. In 2018, the second edition of the project "_Място – Place – Volunteering with Impact" was launched.
"The spot" is focused on the change of the urban environment of ten (10) areas in Bulgaria. This will happen through interventions in public spaces, through the Placemaking initiative, for a renovation and construction of social outdoor spaces for young people.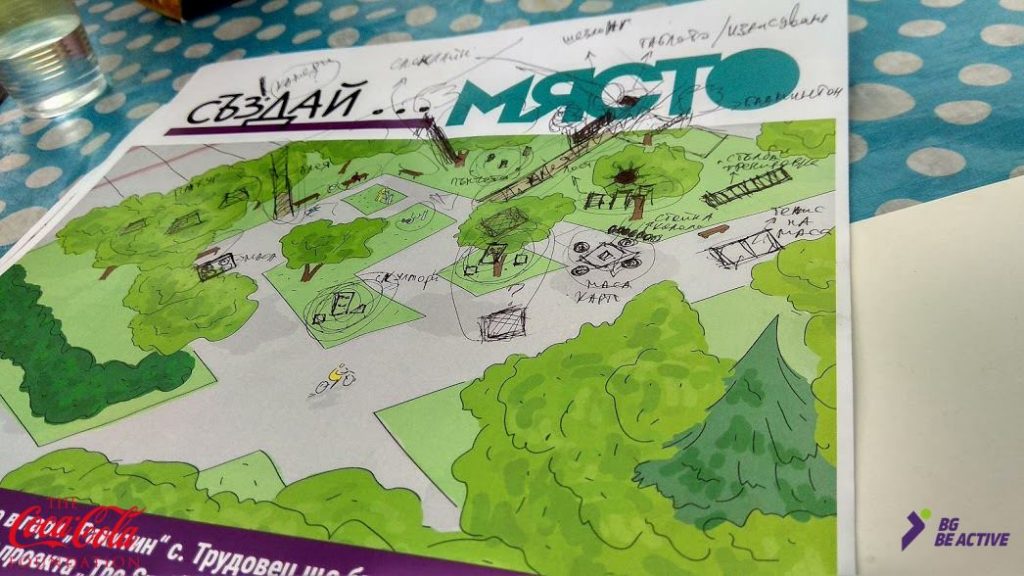 Placemaking is a comprehensive and practical approach for improving our environment. It motivates people to collectively (re) understand and (re) create public spaces as the center of each community. Placemaking is more than simply making a better urban design. The approach encourages the use of creative tools, pays special attention to the physical, cultural and social assets of the territory and stimulates its development on the basis of the available potential.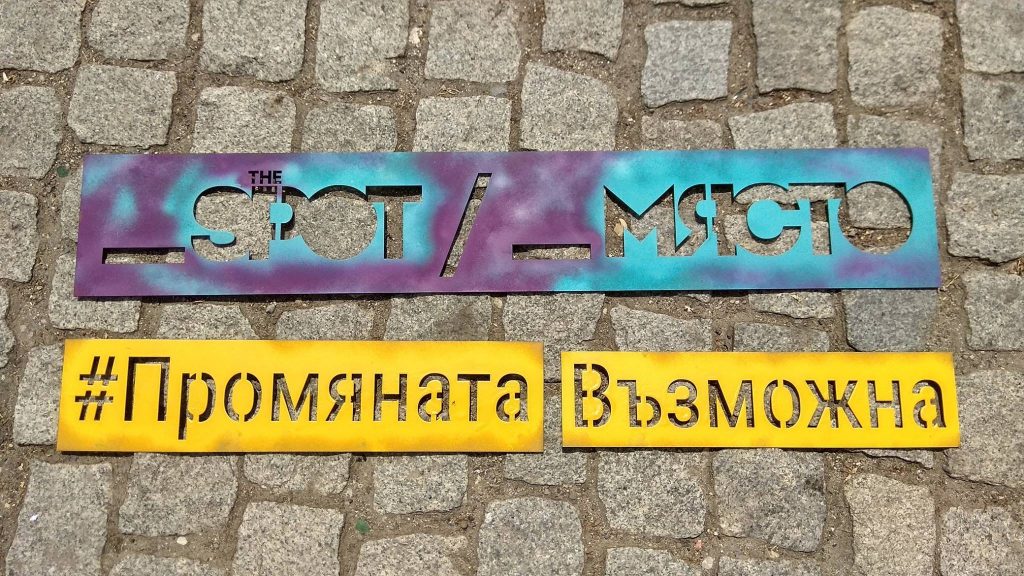 The idea of "The Spot" is more than a project, it is an opportunity for:
Actively involving young people in creating a social space for themselves by giving them the opportunity to express their talents, abilities and strengths. Participation of citizens in the construction of the social space will ensure sustainability and responsibility for its maintenance.
Building and maintaining partnerships between the municipality, the NGO sector and young people.
Capacity building of the involved groups (participation in trainings).
Positive media and public attention to the activities of the Municipality and the NGO sector.
The project "_Място – Spot – Volunteering with Impact" is controlled, managed and developed by BG Be Active and financially supported by The Coca-Cola company.