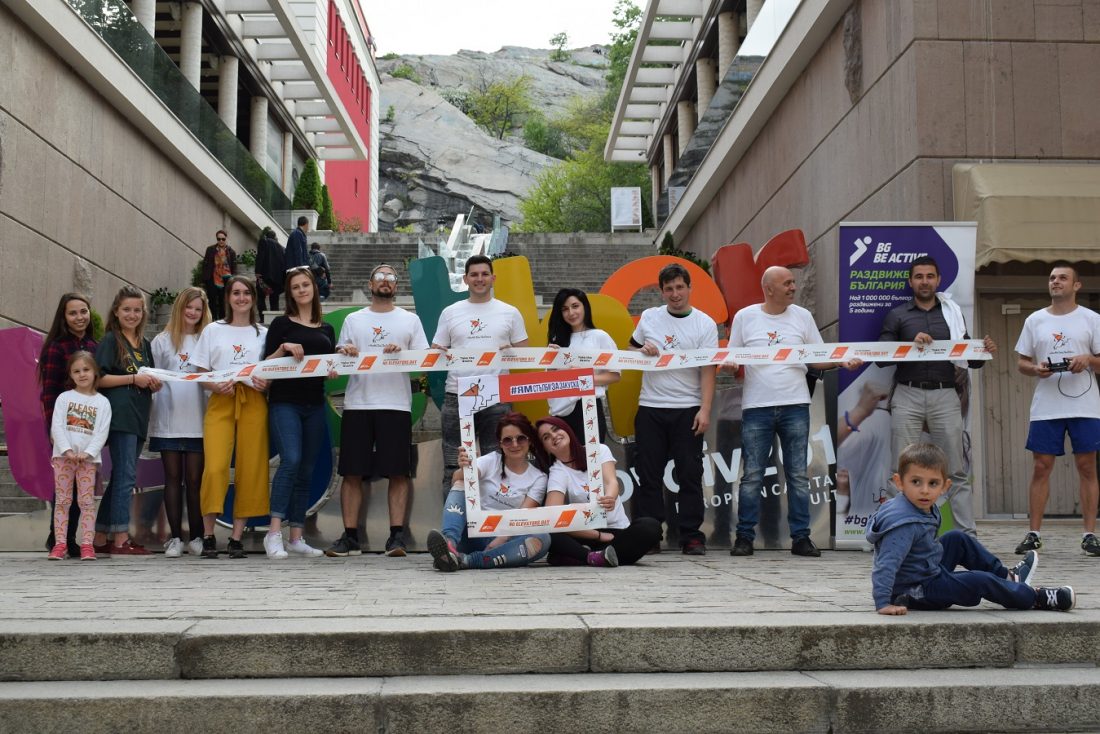 EVS volunteers with big event for No Elevators Day in Plovdiv
We are trying to make April 24th an important date in the calendar. Five years ago, it started this initiative with the objective to introduce healthy habits on our daily routines. It is not necessary to make a great effort for it. It is as simple as to chose to take the stairs instead of the elevator.
Climbing stairs helps to burn calories, contributes to the production of endorphins, improves the heart rate and lowers the risk of osteoporosis, among other benefits. Therefore, it is a very accessible activity that everyone can enjoy. Of course, the idea is to modify daily routines and to become more active on a regular basis, but to chose one special day is a good way to raise awareness. That's way yesterday we organized an event in the center of Plovdiv, to divulge the idea of healthy lifestyle among the local population.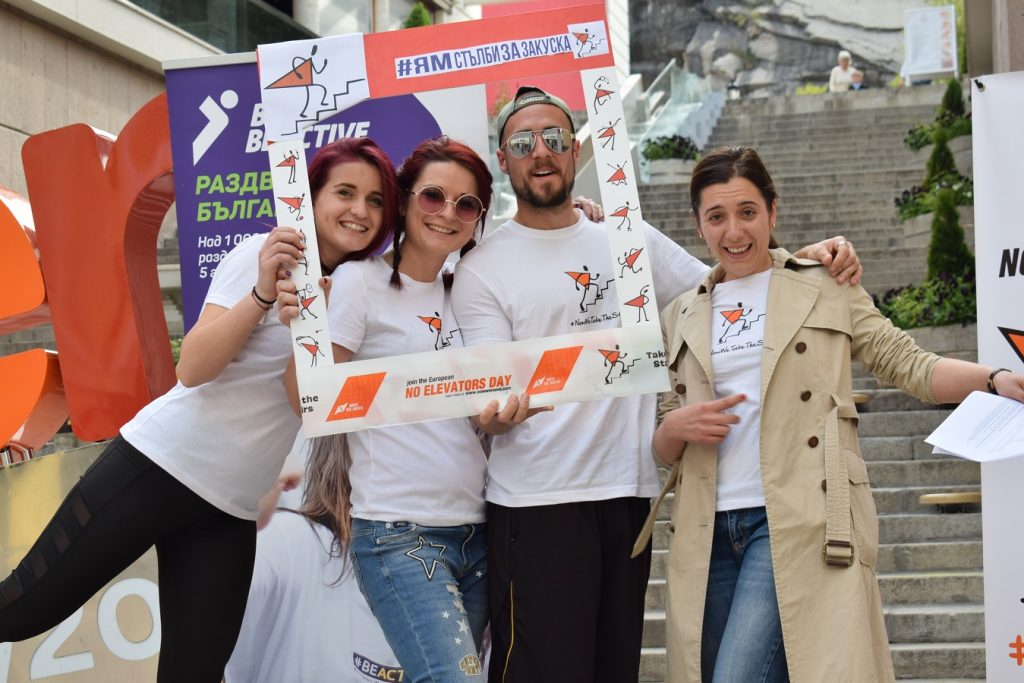 The members of BG Be Active chose Kamenitsa stairs, a very central spot in town, to prepare some activities and to share educational materials. Thanks to the participation of the pedestrians of "Prince Alexander Street" we arranged a training on the stairs, where we showed a variety of exercises that can be performed just using steps. The participants could check that it is not necessary a complicate equipment to stay fit… we only need stairs!
We were pleased to see so many people interested, with different ages and coming from diverse countries and we are very grateful with them. We spent a great hour together, with music, friends and exercise. BG Be Active is planning to continue this tradition in upcoming years and we hope that more and more active citizens will join in the future.